Dereos Roads 'Worlds Apart' is Now Available!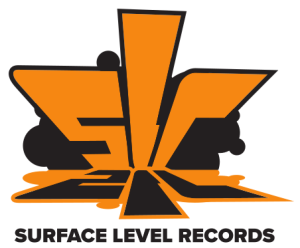 Founded in 2012, Surface Level Records began as a Pittsburgh-based hip-hop collective founded by fellow artists Proseed and Fortified PhonetX. The collaboration was a natural fit for the artists as they had routinely found themselves playing shows and building alongside each other as an integral part of Pittsburgh's hip hop scene, with their sound rooted in sample-based production, live performance and the influence of hip hop's golden age of the late 1980s and early-mid 90s. Though independently released, several albums by the founding members and additional artists have been released bearing the Surface Level name for more than a decade.
Today, Surface Level Records aims to offer a holistic experience through music, videos, podcasts, blogging and a public Discord server, all driven by a genuine desire to impact not only the musical landscape but the wider world.
Got any wall space? SLR now has artwork posters for Dereos Roads' Worlds Apart album available over at our Bandcamp label page. Grab one today!
Surface Level Records is hosting the 2nd installment of Amongst the Crates at Trace Brewing on Friday, December 1st. The show is the official release party for Dereos Roads' new album Worlds Apart. Get notified for the event here! Performances by: Bloodmoney Perez Calvin & Cletus Dereos Roads Yorel Tifsim Music by DJ Blacklisted.
Dereos Roads has released his latest single, aptly titled "Dereos Roads." While it could immediately be interpreted to be a celebration of the artist himself, nothing could be further from the truth. The track is about the creative journey, and it emphasizes that Dereos Roads is a place, a path and a goal. Sonically the …